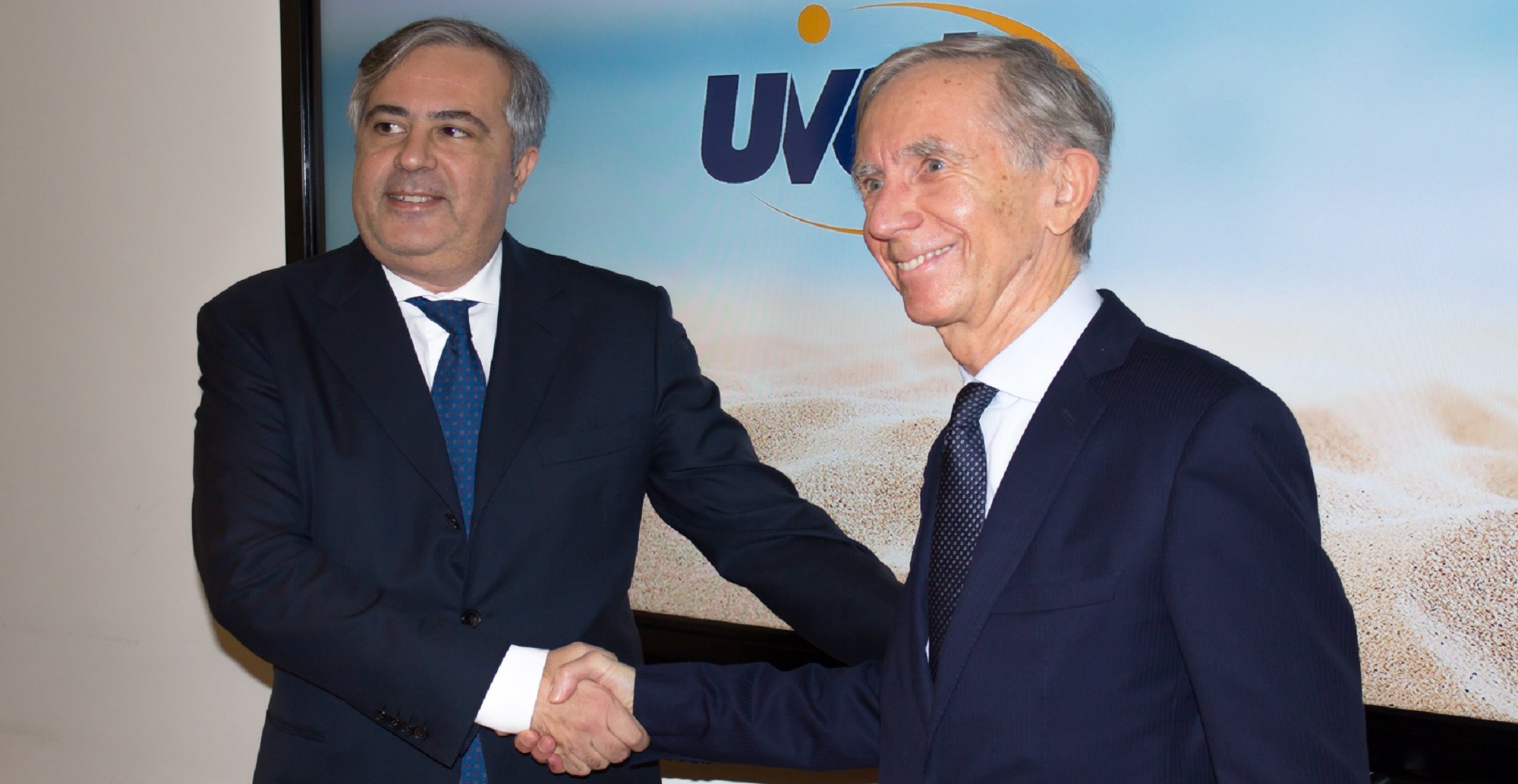 UVET ACQUIRES THE TOUR OPERATOR, SETTEMARI
Uvet's acquisition of Settemari is part of the Group's wider strategy of reinforcement, with a view to integrating distribution and Tour Operating.
Milan, 15 February 2017 – The Uvet Group, an Italian leader in the tourism sector, has acquired 100% of Settemari, a Tour Operator which has been active in Italy since 1982 and which has annual turnover of 75 million euro. The investment by Uvet allows the Group, headed by Luca Patanè, to continue development of their multi-channel approach.
Settemari, founded in Turin 35 years ago, specialises in creating and selling tourist packages that are distributed to thousands of agencies across the country and represents one of Italy's leading Outgoing companies and one of the Tour Operators who produce some of the largest numbers of tailor-made holiday packages. The Tour Operator currently has 80 people, made up of employees and sellers, and operates across the entire country.
Uvet will make its own technological platform and its distribution strength available to Settemari as well as a strategic vision to provide new lifeblood to the market, the sector and even to all the Agencies.
"Through this important acquisition", explains Luca Patanè, Uvet Group President, "we're integrating distribution and Tour Operating to make the service supply chain to the end client both more organic and more comprehensive. Settemari will benefit from our deep understanding of clients, our ability to deliver and satisfy all their needs. At its disposal, Settemari will have a nimble corporate organisation that will allow it to better develop its skills, refining its market positioning and prospects". 
"In recent years," continued Patanè – "the tourist market has gone through a highly turbulent period, distribution has been hit by the economic crisis, affected by new consumer purchasing methods, and has changed and is increasingly more selective.  Uvet and Settemari, with this transaction, will confirm the essential value of the role of Tour Operators and distribution, meeting every challenge that the market might present".
Mario Roci, Sole Director of Settemari, continues, "This year, Settemari celebrated its 35th anniversary. It's an important milestone, arrived at after a journey that has seen our company demonstrate its real value. Year after year, we have added to our range of products, from the Mediterranean to long haul, from tailor-made to resorts, achieving excellent results which have marked the history of Italian Tour Operating, with the great success of Floriana at Marsa Alam. Today, is another important step in our journey: becoming part of a leading Group in the market: becoming part of Uvet. To complete its range of offers, the Uvet Group has chosen Settemari.  We're sure that, together, we will experience even greater success".